Argentina Pres Candidates Clash on BTC, USD & CBDC
A leading Argentinian presidential candidate says he will launch a CBDC if he is elected – putting him on a collision course with a pro-Bitcoin dollarization advocate.
According to the media outlet Ambito, Sergio Massa, the country's current Minister of Economy and a candidate for this month's elections, called for the creation of a digital peso during a live debate.
He said:
"We are going to launch the Argentine digital currency. We are going to do it – globally – for all of Argentina."
The peso has been battered by prolonged hyperinflation that has dragged the economy into a quagmire.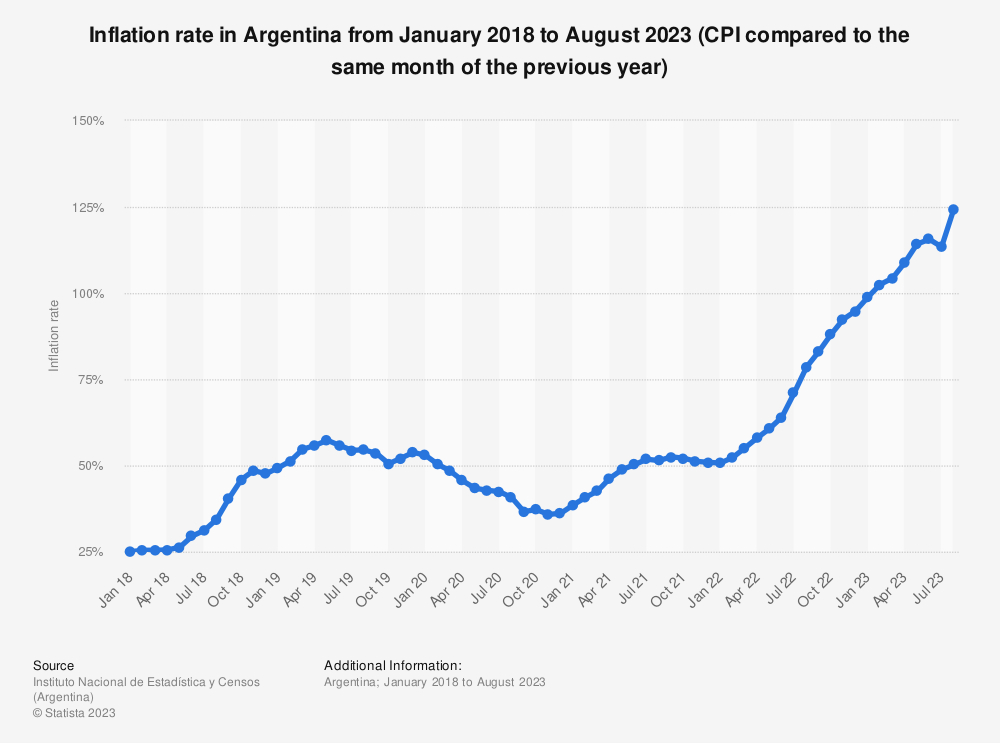 Massa's main opponent is the pro-BTC populist Javier Milei.
Per the Buenos Aires Times, Milei's support stands at 34%, with Massa at 29%.
In August's primaries, Massa gathered 27% of the vote, with Milei winning with 30.5%.
Experts claim Milei and Massa will face a run-off vote following October 22's election.
Unlike the Economy Minister, Milei proposes scrapping the peso and dollarizing the Argentine economy.

Will Argentina Adopt USD, BTC, or a CBDC?
Massa claimed Milei has succumbed to "the temptation of the dollar."
The minister urged voters:
"Be patriotic, defend our currency, and do not promote the use of the dollar!"
Massa added:
"Milei proposes a dollarization model that only three countries in the world have adopted thus far: Zimbabwe, El Salvador, and Ecuador."
Milei has claimed that the peso has become a vehicle for government corruption.
His manifesto contains outlines of a plan to remove the peso from the economy and fully adopt the US fiat by 2025-2026.
Political rivals have called dollarization a "joke," and have urged him to consider an El Salvador-style adoption of Bitcoin.
In August, Bitcoiners were joyed to see Milei appear on live TV to destroy a Central Bank-shaped piñata.